Since July 2012, the Quality Management System "ISO / TS 16949:2009" have been operating at Tom-Ferr Plc., accredited certification by AIB Vincotte. Our new processes and descriptions are ensured that starting at stages from the...
---
We are happy and proud to announce that Tom-Ferr Automotive was awarded as the SUPPLIER OF THE YEAR 2018 by KIRCHHOFF Automotive GmbH !
---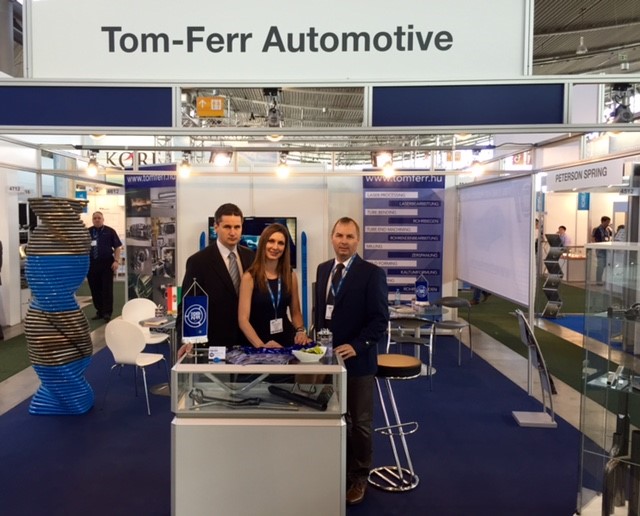 2016 május 31-től június 2-ig vettünk részt a "Global Automotive Components and Suppliers" kiállításon Stuttgartban, mint kiállítók.
Idén mint egy 600 beszállító volt jelen 50 különböző országból, akik az autoipari beszállítói láncot reprezentálták az OEM-től a Tier3-ig